(Submitted by Texasmame in the VAPS Forums)
Cocktail DK plays normally but with DK in lower left of screen for P1
and in normal position for P2 but Mario starts
two girders too high for P2.
Power tests good. Ribbon cables OK.
So: What section or chips are responsible for the *positioning* of sprites?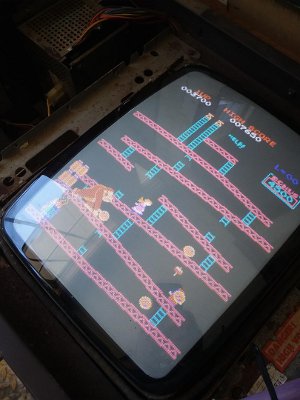 solution:
It turned out that this was the LS86 at 5H on the CLK board